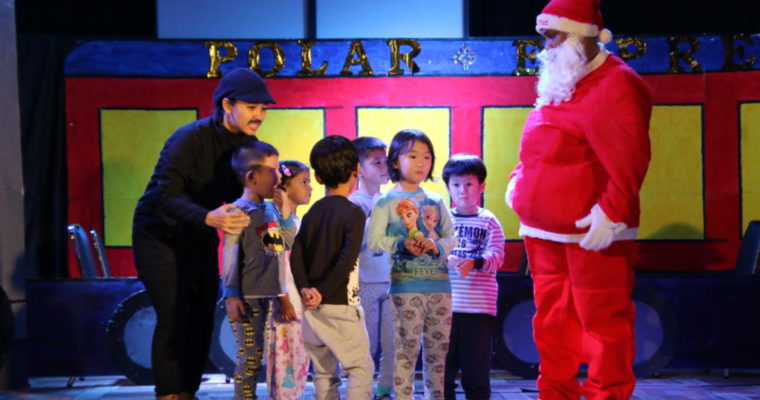 Christmas Concert
This year's Christmas event theme was based on the hugely popular movie, "Polar Express". The program was a mix of drama and songs. Through the drama, the kids learnt about the spirit of Christmas which is about loving and caring for others.
As is the highlight during any Christmas celebration, big red SANTA did a wonderful job distributing all the gifts he brought along in his sack.
The program was followed by potluck where there was a wide variety of food which also led to the festival atmosphere during the Christmas season. It was a good time for our parents to socialize and have a good time.