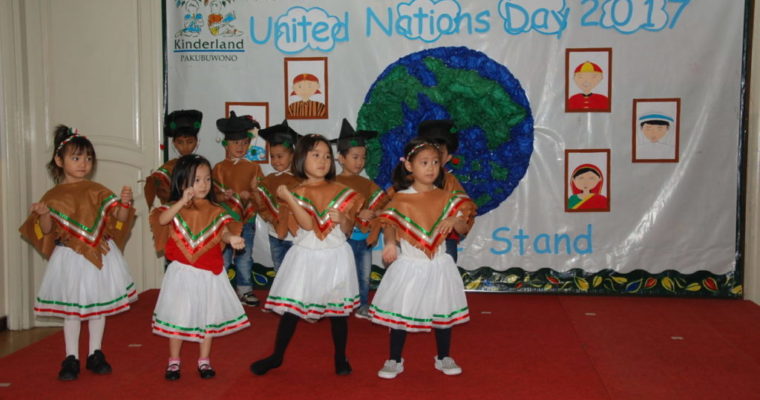 On October 27, 2017 Kinderland Pakubuwono celebrated the UN Day. Our children from all levels prepared special performances representing different countries of the world.
The Caring A students performed "Flamenco", a popular dance from Spain. The event was full of dances from Ireland, Thailand, America, Mexico and India. The teachers also enthusiastically performed two Filipino dances: "Tinikling" (Bamboo) dance and "PandanggoSaIlaw" (Candle) dance.
The audience was amazed with the performance and gave a standing applause. We ended the event with the song "We Are One" to show that we all LIVE TOGETHER in HARMONY.