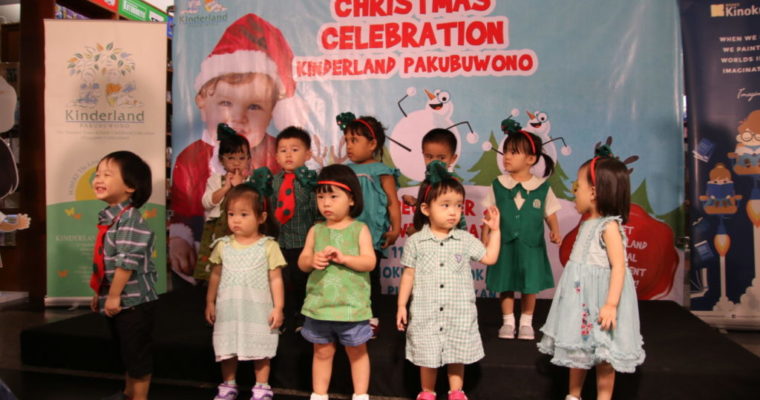 On a bright Wednesday morning , December 5  2019, at Kinokuniya Plaza Senayan,  Students , Parents and staff  of Kinderland Pakubuwono School celebrated Christmas  with enthusiasm. The children sang in very festive mood "Jingle Bells" and danced to the numbers like "We wish you a Merry Christmas" etc. The whole school echoed with the holy hymns recited by the students.
The children came beautifully appointed in party gear for the Christmas party that followed. Kindergarten students  had been dressed with bright and colourful bells, stockings and stars, created by the children in their craft class .
Christmas is a time to give and forgive. Celebrated everywhere as a joyous family affair, we too, at School celebrated Christmas as a happy time for our children. Santa too made a grand entry in the Kinokuniya Plaza Senayan  packed with the children. The delight was uncontained especially as he brought out the gifts!
The precious gifts of hope, peace, joy and love were the gifts, God handed us with the birth of Jesus Christ? In turn, we must do similar for those less beholden than ourselves.